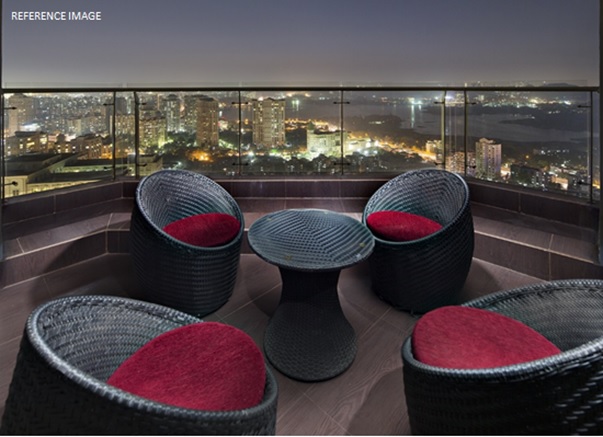 How to set up your favourite corner – The Sundeck
The deck is an extension of the home, and it is an area where people unwind. It is the space that is often outfitted to complement the seasons and/or your mood and lifestyle. If you enjoy spending some time under the blue sky and surrounded by fresh air, you can make your home's deck impressive enough so that family and friends may also want to spend some time. Here are a few tips to spruce up your deck and transform your standard outdoor space into an extraordinary experience right out from a movie!
❖ Furniture:- Deck furniture can range from a couple of chairs and a side table to a porch swing or a chair hammock. Make sure that your furniture is durable, waterproof and easy-to-clean, that can stand the test of time. If you have a smaller space, you might want to consider a multi-purpose storage bench which again has to be durable. In the end, just be sure to plan the space according to what you will use it for.
❖ Touch Of Green:- Another easy way to spice up your apartment deck is to add some plants. Even something as simple as a few potted plants in the corner can make the area seem much more inviting. Be sure to choose the right plants (you'll want different plants depending on whether you get lots of shade or lots of sun) and can thrive well for a long time without constant care. Here are a few names to help you start, that will not only make your deck look very lively but also will help purify the air around you: Marigold, Begonias, Hydrangea, Aloe Vera, Areca Palm, Money Plant and Mother in Law's Tongue.