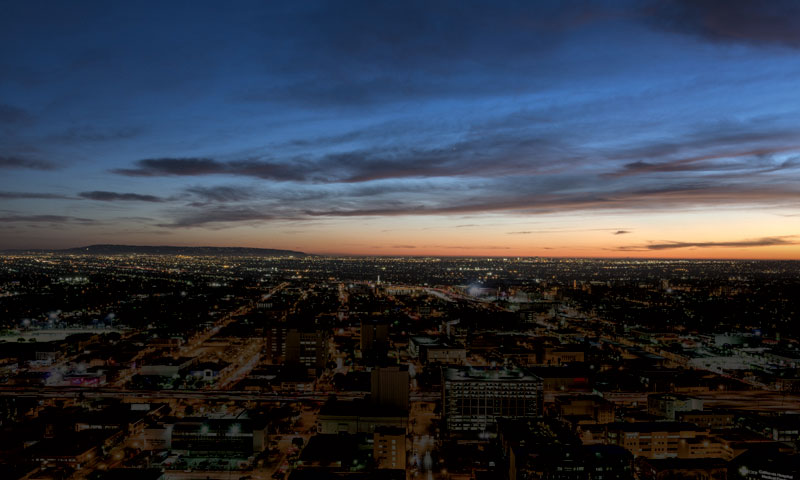 Malad: A Fast Growing Suburb
Malad has been an important suburb, historically, since it was one of Mumbai's first bastions of Christianity, during the Portuguese/British rule. The East Indians and Kolis of Orlem (then known as Valnai) were one of the first communities to embrace this region. Over time, the parish started spreading out towards the Malwani area, which has St. Anthony's and St. Anne's churches. Many decades later, another prime development, Bombay Talkies by Himanshu Rai, the first movie company in India, was created in Malad, in 1934.
In due time as the influx of immigrants from all over the country increased in the 70's, large tracts of land were sold to real estate developers. Today, Malad is one of the fastest growing suburbs of Mumbai. With several impeccable high-rises throughout the landscape and world-class commercial/retail spaces, Malad has transformed to a cosmopolitan region of Mumbai. It has several features which makes investing in a property here, a very wise decision. Here is small glimpse of the features which makes Malad the incredible locale that it is:
1) Great Connectivity: Malad has overall superb connectivity, in all manners. It is very well connected to nearby suburbs by means of SV Road and Link Road. It is also very easy to reach the Western Express Highway from any part of Malad. The railway station is also well serviced and has trains on the Virar-Churchgate line every 4-5 minutes. Another plus point of Malad is the ferry service from Marve-Manori and from Madh-Versova, which drastically cuts down travel time to Andheri. It is also only 30 minutes from the airport.
2) Splendid Schools: Malad has several educational institutes which have been established since old times. The first school in Malad was St. Anthony's High School, which was founded on 1900. Next to come along was St. Anne's High School in 1915. The last convent school to come up in Malad was St. Joseph's High School in 1955, founded by Ms. Bertha Pereira. Over the years, several English and vernacular medium co-ed schools also came up in the area, such as Dr. S. Radhakrishnan Vidyalaya and Veer Bhagat Singh Vidyalaya, Infant Jesus Academy and Nutan Vidya Mandir. And recently, many ICSE, CBSE and international board schools have come up as well such as Ryan International School, VIBGYOR, Balaji International School and Billabong High School.
3) Excellent Colleges: There are several reputed colleges in Malad as well, such as, NL College, NK College and Dalmia College. Atharva College offers several applied courses such as Hotel Management, MBA, Media Studies, Engineering and more. The SNDT College for women is quite famous as well.
4) Superb Recreational Facilities: Malad has always been famous for its several beaches, such as Marve, Aksa, Erangal and Danapani. One of the shortest routes to Essel World and Water Kingdom is also through Malad, by taking the ferry from Marve Beach. Malad is also home to several classy eateries such as Pop Tates, Northern Tadka, Machan among others. Major hangout chains such as Starbucks and CCD along with movie theatres like Cinemax, Inox & Movietime, are also established in Malad.
5) Prominent Shopping Destinations: Initially, say about 10-15 years ago, the only place in Malad one could head to for their basic shopping needs, i.e., groceries and simple local clothing was the station area. For buying any luxury or imported goods, one had to head to Lokhandwala in Andheri and beyond. However, the scenario has changed over the years. Several prestigious malls have come up in recent times as well, such as Inorbit and Infiniti 2, where one can purchase big domestic and international brands while Hyper City & D-Mart offer the best prices for groceries and household goods.
6) Peaceful Localities: Even though Malad has seen quite a lot of infrastructure development in recent times, it is still less chaotic than Andheri or Goregaon. Some areas, especially, Evershine Nagar and Jankalyan Nagar are very serene and peaceful as they have no industrial or commercial areas, and are off the main roads.
7) Impeccable Workspaces: Malad has become an IT and corporate hub of sorts with the creation of MindSpace & Prism Towers, which has generated many jobs in the area. Situated in Chincholi Bunder, this region has many MNCs which have their base in world-class high-rises.
These are just some of the many characteristic traits that make Malad the lovely place that it is. So, come invest in a property here and find the reason why so many call Malad home.