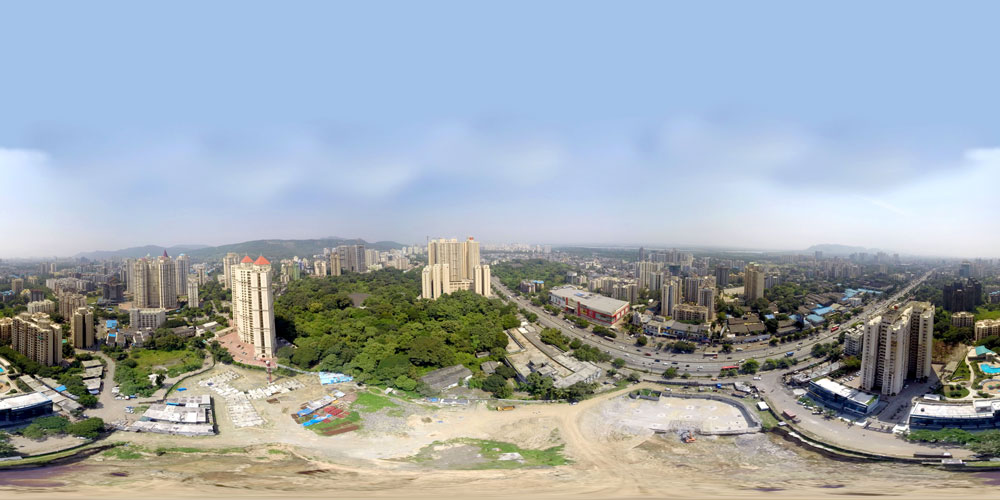 Mumbai 2.0 – New and Upcoming Investment Destinations in and around Mumbai
Mumbai is widely and popularly known as India's financial capital, as it attracts business and investment from all parts of the country as well as the world. Due to this, the real estate market in Mumbai has flourished in the past decade and is one of the prime destinations for property investment in the world. However, over the years, many locations such as South Mumbai, Andheri and Bandra have become saturated and reached sky-high prices, hence increasingly becoming impossible for the common man to purchase. But, as a respite, many semi-urban and averagely developed areas are undergoing a transformation. Here are some of the new and upcoming investment destinations in Mumbai:
Thane: Once a midway town for those heading to Navi Mumbai or Pune, today is a cosmopolitan suburb in its own right. Every facility that you can dream of is available, from malls to international schools to the best of healthcare. It also offers superior connectivity to South Mumbai and Navi Mumbai via the Eastern Express Freeway and is also connected to local and outstation regions by train. There is also a Thane-Bhiwandi-Kalyan metro network in the works. Ghodbunder Road has become a widely acclaimed locale of Thane, as it allows for speedy access to North Mumbai. Rajesh LifeSpaces is geared to take Thane to unwavering heights with the introduction of two new projects in the vicinity named Raj Torres and Raj Tattva, these two landmarks promise to adorn Thane, with lifestyle residences.
Mulund: Another fast rising suburb of Eastern Mumbai, Mulund has quickly ascended to the title of Queen of the suburbs, since it is well connected to Greater Mumbai and South Mumbai via the Eastern Expressway and LBS Marg. It is also conveniently linked to the rest of the city by the Central Railway. Home to several engineering and pharmaceutical companies Mulund, has risen to a coveted status over the past decade. Also, R-Mall in Mulund is home to many national and international brands, now with Rajesh LifeSpaces offering Raj Altezza, comprising 2 & 3 BHK homes with the best of amenities, Mulund receives much-awaited residences epitomizing plush urban living.
Malad: Malad, is a rapidly growing suburb, residentially and commercially with the best malls and recreational spots on offer in the city, and still evolving. It is one of the best-developed zones of Greater Mumbai, yet isn't soaked with traffic like Goregaon or Andheri. Connectivity to the Northern suburban regions is also seamless with S.V. Road, Link Road and quick access to the Western Express Highway by Malad Subway. Link Road, in particular, is highly developed, as the best eateries and recreational centers are located here. It is also the main arterial road which connects Malad to the rest of the city and gives quick access to the highway. Soon to add to the transforming skyline in Malad, is Raj Infinia, an offering by Rajesh LifeSpaces. It is set to transform Malad with its spacious 2, 3 & 4 BHK living spaces with excellent amenities.
Mumbai is steadily developing currently underdeveloped regions to accommodate the growing exodus of people, who are looking forward to their dream home in the city of opportunities.