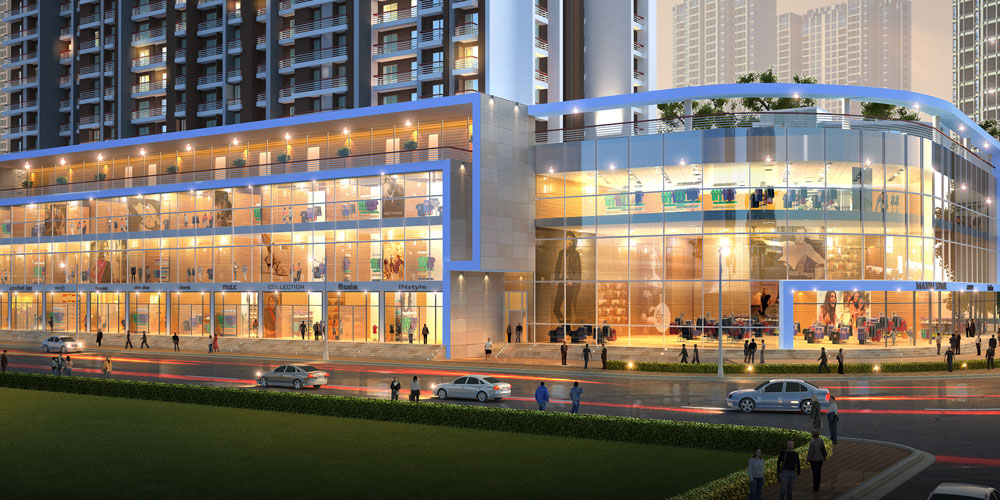 Rajesh LifeSpaces defines #PracticalLiving
What is the single most desirable quality of a potential residential development while selecting it as your residence? Is it proximity to markets, educational institutions, healthcare services, religious places? Or is it easy access to public transportation as well as industrial and commercial hubs? Or perhaps close to gardens, recreational centers and public places? There is one all-encompassing word to describe all of these qualities or aspects and that is 'conveniences'. Whatever we do, wherever we go, we choose convenience and practicality over unnecessary and avoidable difficulties or disadvantages. The more the conveniences, the better; however, many of us are comfortable to compromise one for the other.
Real estate developers however, are pulling out all the stops to ensure that home buyers do not need to compromise on any preferred conveniences or amenities of their chosen residential location. They are choosing these locations themselves and providing the missing amenities within the residential complexes or gated communities. Categorizing these amenities and conveniences under the banner of 'Practical Living', Rajesh LifeSpaces is designing living spaces that appeal to a wider audience and yet have the distinct amenities which you would come to expect in premium developments, and all these in Mumbai market. Rajesh LifeSpaces refers to them as their #PracticalLiving Asset Class.
Let's take a look at the practicality of two of these developments – Raj Torres in Thane West and Raj Spectrum near Bandra-Kurla Complex – that boast of such conveniences.
Location: Raj Torres and Raj Spectrum have very favorable locations. Raj Torres, situated on the Ghodbunder Road in Thane, is close to good schools and educational institutes as well as major roads like the Eastern Expressway Highway, Western Express Highway and arterial route like L.B.S. Marg and the Thane railway station. iThink Business Park, Ashar IT Park, and Dosti Pinnacle are within an 8 km radius. Locationally, Thane has a good recreational and cultural background. It has many malls, well known hotels & restaurants with all possible cuisines as well as picnic spots like TikuJi Ni Wadi and Suraj Water Park.
Raj Spectrum on SBLR is situated almost equidistantly from the western and eastern expressways, while also being close to the bustling BandraKurla Complex. Other hubs like Andheri, Lower Parel are 10 to 12 kms away. Many railway stations are accessible from Raj Spectrum in Sion like Bandra, Sion, Mahim and King Circle. The domestic airport is a mere 10 kms away while movie theatres are within a 6 km radius. Leading hospitals like Global and Apollo are close by including international hotels like Sofitel and Trident.
Spacious Units: The USP of Raj Torres and Raj Spectrum is sensibly priced spacious apartments. While Raj Torres has optimally planned 2, 3 and 4 BHK apartments spread across 5 wings of 28 storey towers on 4.7 acres, ranging from Rs.72.5 lakhs, Rs.1 cr and Rs.1.3 cr. Raj Spectrum on the other hand has exclusively 2 BHK apartments in a 18 storeyed tower with a price range of Rs.1.7 cr to Rs.1.85 cr. The floor designs of Raj Torres and Raj Spectrum are such that buyers can purchase two adjacent units, combining them into one large and spacious 'Jodi Flat'. Another rare feature of these two RLS developments is the L-shaped living-cum-dining space which is not seen much across the affordable housing market.
Unit Amenities: Rajesh LifeSpaces has provided excellent in-flat amenities in Raj Torres and Raj Spectrum. These include vitrified tiles in all rooms, granite kitchen platforms, glazed bathroom tiles, quality bathroom fittings and electrical fixtures. The apartments have also been designed to ensure maximum natural lighting and efficient cross-ventilation. Raj Spectrum also features modular kitchen and video door phone with intercom while Raj Torres boasts elegant French windows and branded water purifiers for all homes.
Practical Amenities: Both, Raj Torres and Raj Spectrum include some incredible, functional amenities which one would expect under this price range. These include a fitness center, library, multi-level car parking, high speed elevators, grand entrance lobby and reception as well as modern fire-fighting systems. Raj Torres also has a dance studio, landscaped gardens, electronic games room, swimming pool, Senior Citizens' activity area and much more. This particular development also has a retail center with large stores on the ground bringing even daily shopping conveniences to residents' doorstep.
Rajesh LifeSpaces: has carefully created assets which focus on the practical aspects of a homely residence. By providing so many amenities within the complex, residents need not go beyond their complex gates to have a relaxing time – swimming, exercising or even shopping. In instances where these are not available within the premises, they are available in close proximity to the property, therefore, making these homes ideal for #PracticalLiving. Raj Tattva in Thane-West and Raj Altezza in Mulund-West are two other notable projects being developed in the vicinity of Raj Torres. Rajesh LifeSpaces has taken practical living to an elevated status with Raj Torres and Raj Spectrum, and given home buyers in these projects amenities worth the price.
#PracticalLiving #RajSpectrum #RajTorres #RajeshLifeSpaces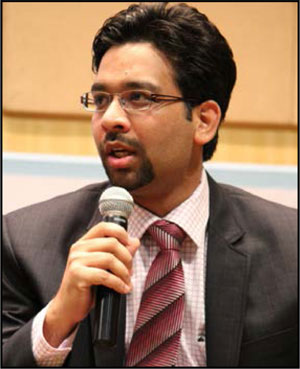 Ashish Mahajan
(indianrealtybytes.com)
Author's Bio :
Ashish Mahajan is the founder of indianrealtybytes.com, a community that has been floated by professionals with several years of experience in real estate investing, private banking and internet technology. The blog is an attempt by him to bring forth transparency in the real estate business.