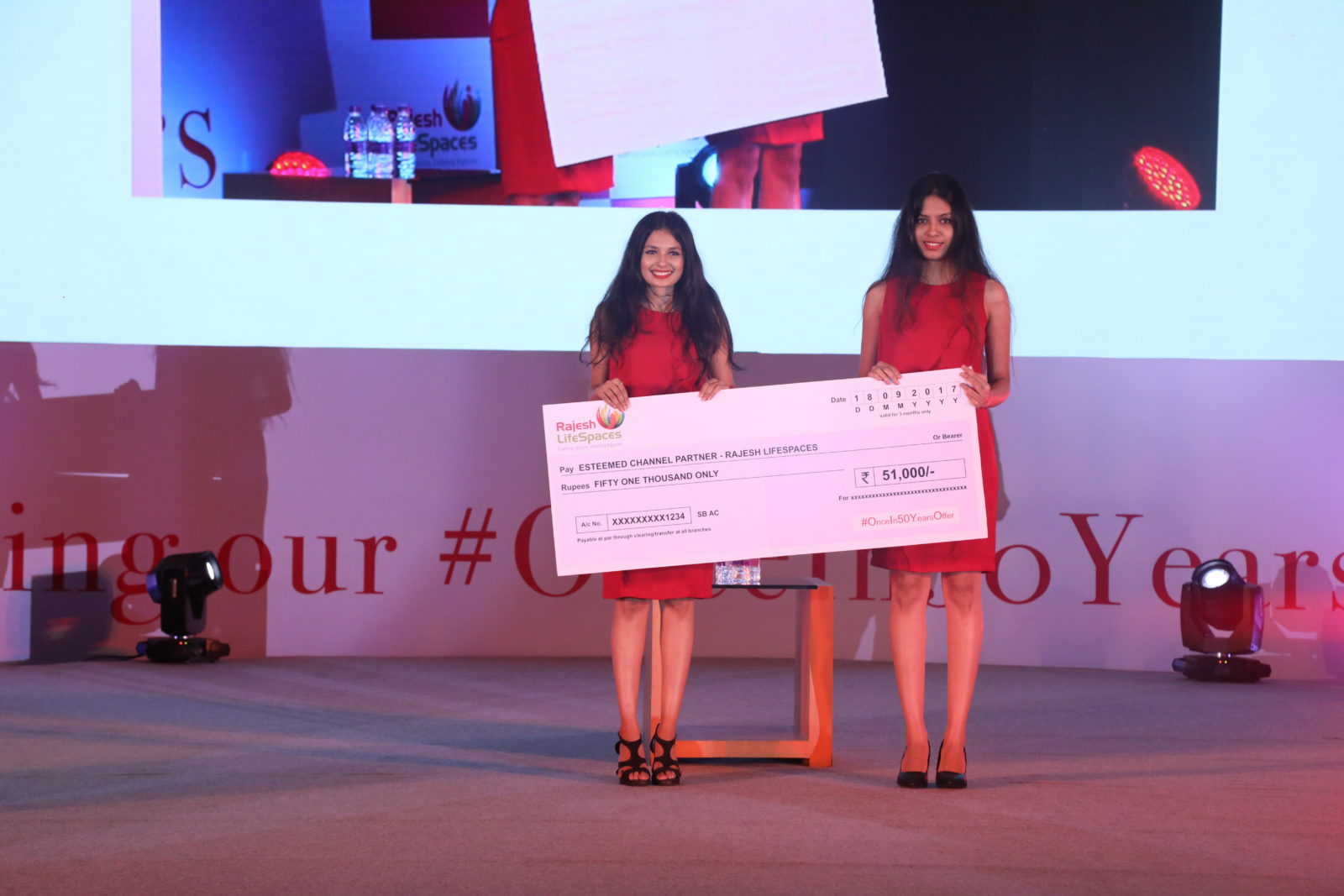 What it means to be a 'Success Partner'?
The real estate market is bustling with activity today. Heading the pack is Rajesh LifeSpaces. In over 50 years of its business, the company is proud to have delivered over 9.1 million square feet of space with over a 100 landmarks and six ongoing projects in Malad, Kandivali, Powai, Mulund and Thane.
Rajesh LifeSpaces has launched the #OnceIn50YearsOffers. Over a period of fifty days, a number of benefits are laid out for the customer.
The company fully appreciates that the promotion will be spearheaded by its channel partners, and would like them to be partners in success. As success partners, real estate agents gain a number of benefits. To begin with, Rajesh LifeSpaces ensures a spot payment of Rs 51,000 on every successful booking.
The company has an incentive system for channel partners where the brokerage rate increases with the number of flats a partner has sold (see table below). The more the partner sells, the greater the reward.
Rajesh LifeSpaces brings a large and varied inventory to the fore. http://www.rajeshlifespaces.com/blog/an-opportunity-fifty-years-in-the-making/#more.
This includes two properties in Thane, and one each in Malad, Kandivali, Powai and Mulund. The homes extend across categories from the #ExceptionallyExclusive Raj Grandeur in Powai to #PracticalLiving Raj Torres in Thane.
Each property has its unique advantages. Raj Infinia in Malad is placed in a plum location right in the middle of the shopping district. White City in Kandivali overlooks the National Park. Raj Torres and Raj Tattva in Thane is well connected to the amenities and conveniences of Ghodbunder Road community. The undulating sundecks of Raj Altezza makes it one of the most recognizable landmarks in Mulund.
The #OnceIn50YearsOffers has been designed for success. Rajesh LifeSpaces extends the fruits of that success to all its channel partners.
For further information, RERA registered Channel Partners can call or email us @ 8879000970, rohit.kulshrestha@rajeshlifespaces.com
Incentive Plan for Success Partners
| | |
| --- | --- |
| Units sold | Payment Slabs |
| 1-2 | 2.5% |
| 3-4 | 2.75% |
| 5 and above | 3% |