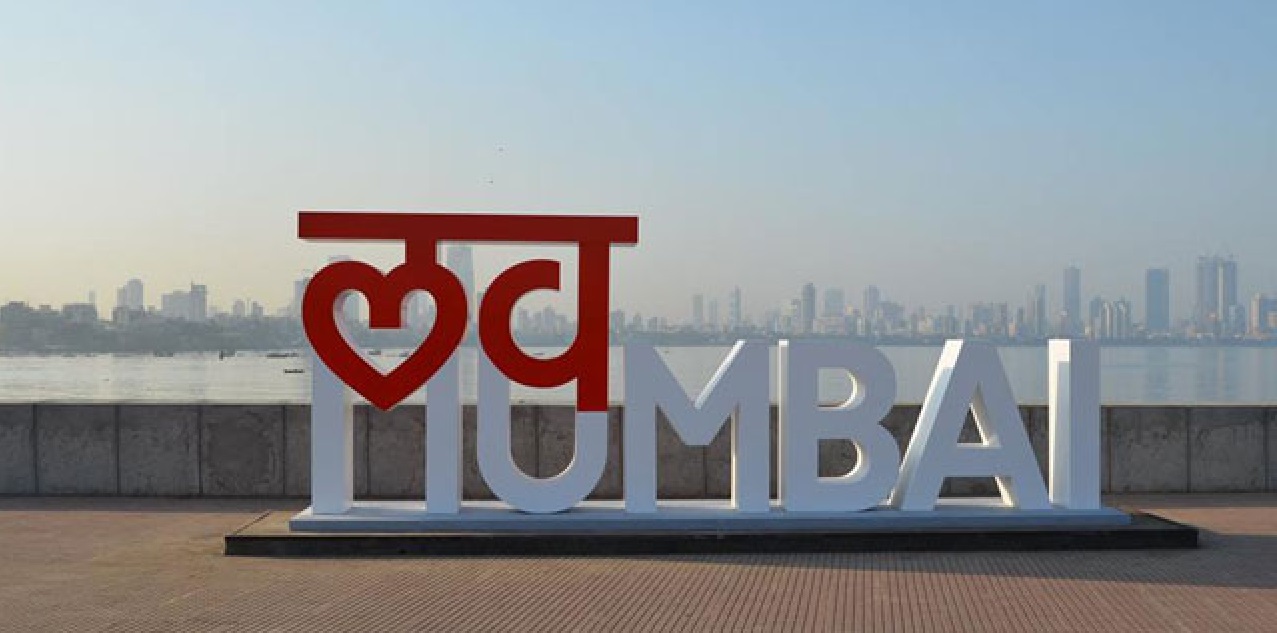 Why Mumbaikars Celebrated This Festive Season With Cheer?
Did you know – Gudi Padwa & Akshaya Tritiya are few of the 'shubh' days in the Hindu calendar? Every moment of this day is auspicious and blessed; one doesn't need a mahurat. It's no wonder then that families plan significant events on Gudi Padwa & Akshaya Tritiya, such as engagements or purchase of jewellery and gold coins, vehicles or even homes. Homebuying had definitely picked up in the run-up to Gudi Padwa & Akshaya Tritiya this year based on positive sentiments in the real estate market. Increasing clarity in application of RERA, adherence of developers and stoic watchfulness from governing body MahaRERA has ensured return of buyer interest. Beyond improved governance, infrastructure developments have added to the buoyant mood of Mumbaikars this year.
Decentralized Business District
Unlike Delhi or Bangalore whose growth has been circular or concentric, Mumbai's growth continues to expand towards the north and the east. This means people don't have to travel longer distances to get to the main business districts, which until recently were concentrated in South Mumbai. With the establishment of Bandra Kurla Complex (BKC), we have seen more business centers mushrooming across city towards the areas of growth.
Business, Knowledge and IT parks have come up in Andheri, Goregaon and Malad in the western suburbs, Powai, Vikhroli, Kanjurmarg and Thane in the central suburbs as well as Vashi, Airoli and Ghansoli in the eastern suburbs. More and more offices are moving to these locations and subsequently creating more demand for mid-market, budget housing and premium residential developments.
Multiple Modes of Transport
An expanding city needs more extensive and reliable transport infrastructure. While in Mumbai, we haven't seen the kind of growth in transport options we'd like to, the signs are very positive. Work on Metro lines 3 and 7 have begun, which will expand the reach and scope of the current line 1 between Versova-Andheri-Ghatkopar. The fully underground Line 3 will provide connectivity from South Mumbai-Colaba right up to SEEPZ in Andheri; in addition to connecting all the business hubs on this route, it will also connect to the existing Line 1. Meanwhile Metro Line 7 is coming up along the Western Express Highway and is expected to decongest the traffic on the road to a big extent. It will extend from Andheri East to Dahisar East in the first phase.
Ambitious Infra Projects
Mumbai has become the testing ground for modern infrastructure projects, so far not seen in the rest of the country. This includes the Bandra-Worli Sea Link and will encompass the bullet train and proposed coastal road projects. The coastal road project will connect South Mumbai along the coast to Virar in the north. This is an ambitious project which is yet to break ground. However, it is no more ambitious than the bullet train project which will provide high speed connectivity between Mumbai and Ahmedabad. Passengers can expect to reach from one end to the other in two and a half hours! Major industrial locations in Gujarat will be connected to the financial capital via a multi-terrain route which will see underground and over ground travel.
Mumbai will also get a new international airport at Navi Mumbai to supplement the ever-growing traffic seen at the Chhatrapati Shivaji International Airport. This is a much needed change in infrastructure which will divide air and passenger traffic, providing people with more options. Another interesting infrastructure is the proposed tunnel under the Sanjay Gandhi National Park which will connect Goregaon and Mulund and provided a short and fast east-west route. These major infra projects are set to boost the standard of life in Mumbai as well as increase demand for good quality homes in these pockets, while also pushing up prices of property.
The transformative growth of BKC is a good example. In 2007, residential property prices hovered around Rs.10,000 to 12,000 per sq. ft. Today, the prices have risen to around Rs.33,000 – 35,000 per sq. ft. This is price rise is attributable to improved connectivity made possible by the Bandra-Worli Sea Link which provides quick access to South Mumbai as well as the Santa Cruz-Chembur Link Road (SCLR) providing similar rapid access to eastern suburbs. This connectivity has enabled growth of social infrastructure such as hospitals, schools and restaurants/hotels and boosted overall demand for residential and commercial property in BKC.
City's Cultural Map Widens
Gone are the days when one travelled from one end of the city to the other (invariably South Mumbai) to experience food festivals, concerts and participate in sports events like the Mumbai Marathon. In 2017, the city saw half marathons and 10K runs in Thane, Powai and Mulund as well as BKC. Powai has its own cultural extravaganza called Powai Fest which organizes activities and events for participants of all ages and brings people together. Development of wide open spaces across the Mumbai Metropolitan Region has seen Home and Real Estate fairs happening in Navi Mumbai and Thane. Justin Bieber's much-anticipated concert was hosted at the D.Y. Patil Stadium in Airoli. The Indian Super Leagues' Mumbai matches were hosted at the Andheri Sports Complex. Such widespread venues for happening events ensures an even spread of traffic and shifts the balance from South Mumbai to other pockets of the city for a more varied experience.
Mumbai's footprint has expanded and the growth has been inclusive so that no pocket of the city is isolated. The suburbs are a cohesive part of the city's growth story and this means more transport, housing and work options, less frustrating commutes, and livelier cultural fabric.
Major infrastructure projects such as Metro and Bullet Train are creating new city centers such as Thane which has been demarcated as one of the few stations for the Bullet train. Mr. Pratik Patel, Director – Rajesh LifeSpaces, concludes "It has always been an endeavour to deliver LifeSpaces that are equipped to accommodate every need our customers may have in their future. Back when we started, there was hardly any development in the northern part of the city. But we realized that the Suburbs, as they are popularly known today, had immense potential to supply the much required LifeSpaces to the consumers in the years to come. We invested our efforts in building neighbourhoods of suburbs like Borivali, Kandivali, Malad, Vikhroli, Kanjurmarg & Ghatkopar with an eye on the evolving housing needs of our Mumbaikars."