LIVE IN THE SPOTLIGHT. BEDAZZLE THE WORLD.
When understated luxury surpasses all known limitations, it starts to resemble Raj Altezza. This empowering 28-storey structure with its curvilinear elevation is designed to outshine the rest with an enchanting charisma. Gently enveloping the stately residences of 2 and 3 BHK in a warm embrace
RISE ABOVE THE BOUNDARIES. BE AT THE CENTRE OF ATTENTION.
Enjoy a life in the cozy embrace of luxury, convenience and superlative connectivity. The new-age layout of Raj Altezza gives you ample of stylish space that literally makes you the centre of attention with a thoughtful elevation, open spaces and well-appointed green spaces.
Curvilinear elevation | Largest Sundecks in Mulund equipped with SS railing and toughened glass | Four high speed elevators | Grand entrance lobby and reception area | Multilevel car parking
28-storey structure
Spacious 2 & 3 BHK homes
Smart design and well-planned features
Easy accessibility
RERA No. - Phase 1 - P51800007125 - https://maharera.mahaonline.gov.in/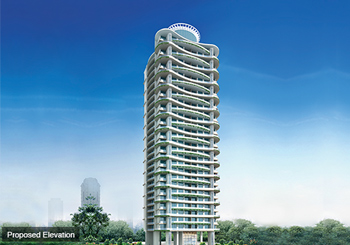 TWO WORDS FOR THOSE WHO THINK PRACTICALITY IS UNDERRATED. WELCOME HOME.
Standing tall in the bustling suburb of Mulund, Raj Altezza boasts of stately 2 and 3 bedroom homes, surrounded by a variety of well-designed amenities. From open spaces that invite impromptu picnics, to greenscapes that turn an everyday stroll into a romantic walk, it is an oasis of modern comforts that is as well-planned as it is well-connected. Schools, healthcare facilities, shopping plazas, leisure destinations - you'll find them all in the vicinity. And given its strategic location, commuting will be a breeze. Making Raj Altezza an address you'll love coming home to.