RELOOK AT KANDIVALI IN A WHOLE NEW COLOUR
Welcome to White City, the new city that reinvents the Kandivali you know. White City brings together the finest that life has to offer and keeps them side by side in the pristine locale of Kandivali.
Begin your day with stunning views of the National Park. Add to it a future-ready lifestyle, proximity to city life and most of all, peace. It makes for a combination virtually impossible to find anywhere else.
This is what Kandivali was waiting for all this time. This is the privileged life built for the chosen few. This is White City.
Expansive 1, 2, 3 and 4 bedroom residences
Breathtaking views of the National Park
Swimming Pool with deck
Landscaped gardens
RERA No - Phase 1 - Wing A (Ivory) - P51800007798 | Phase 2 - Wing B (Opal) P51800008324 - https://maharera.mahaonline.gov.in/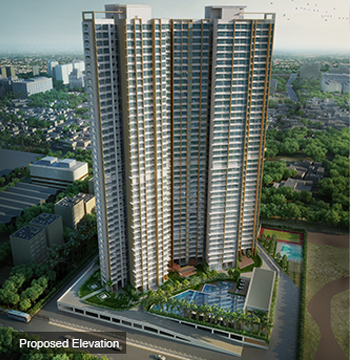 SOME HOMES HAVE A GARDEN AROUND THE CORNER.THESE HAVE A NATIONAL PARK.
Wake up to the call of the Koel. Sip your first cup of tea gazing at an endless expanse of serene green. Let your mind wander wherever it pleases before you surrender yourself to the demands of the day. A sanctuary of sorts in the heart of Kandivali East, White City is an elevated complex offering breathtaking views of the National Park. With tastefully appointed, expansive 1, 2, 3 and 4 bedroom residences that welcome you to a life of leisure and comfort. Designed to include a range of enviable amenities, White City introduces you to a world where the good life is just an elevator ride away.